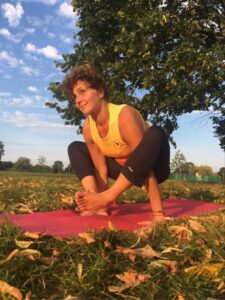 Join Group Yoga classes.
Tuesday 7:15PM – 8:15PM Hatha Yoga – Book here
One to One Yoga
 One to One classes are perfect to get started in yoga. You will benefit from enough time, individual attention, help in building a self-practice in your own time without rush and competition.
We will have enough time to focus on specific aspect and you will receive full support through condition, injuries, stress, and anxiety.
I can promise that I can offer personal yoga one to one session tailored to your needs and preferences.  Each class can be designed based on your goals, needs and condition.
Also I can offer individual yoga session during pregnancy where each session can be addressed to physical and emotional changes, preparing you to birth and helping you regain strength and what is the most value of private pregnancy session helps you to get grounded to the moment of your life
As we all are unique individuals I'm more than happy to hear and to see your needs, preference and help you to understand, accept and see your own body and mind as a beautiful piece of art which are inseparable part of universe.
Simply email me for more details.
Namaste